Collect BARKs and get a ticket #BARKlikeaBulldog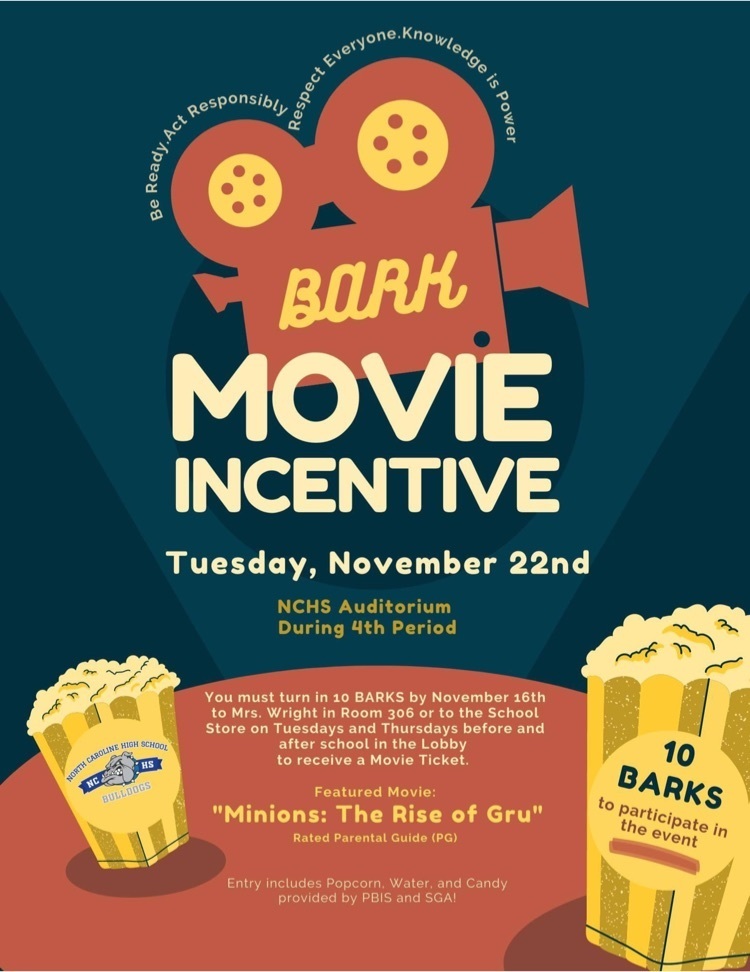 Due to fog in the area, Caroline County Public Schools will be operating on a two hour delay this morning. Today was scheduled as a half day of school. Because of the delayed opening, it will now be a FULL AFTERNOON of school with dismissal at the usual time.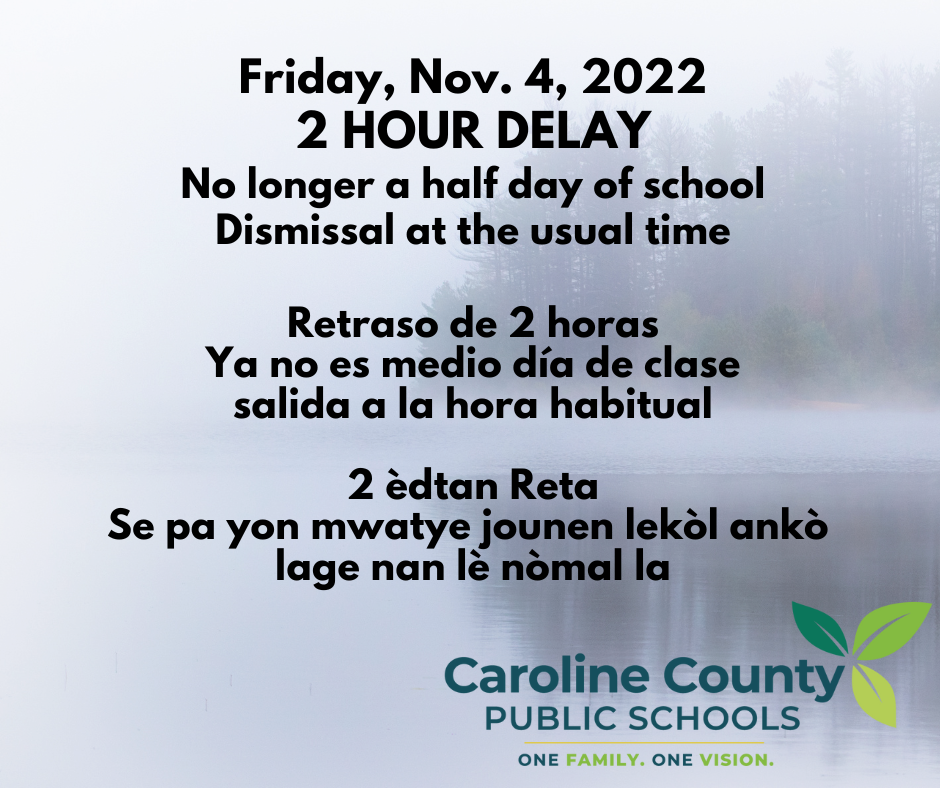 Attention families of students with disabilities! The next Special Education Citizens Advisory Committee (SECAC) Meeting will be Thursday, Nov. 17, 6-8 pm at the Board of Education office, or tune in virtually. Join speaker Cara Calloway, LCSW-C, Mental Health Coordinator for Caroline schools to discuss Parent Self-Care. See the flyer for more details and RSVP details. #OneCaroline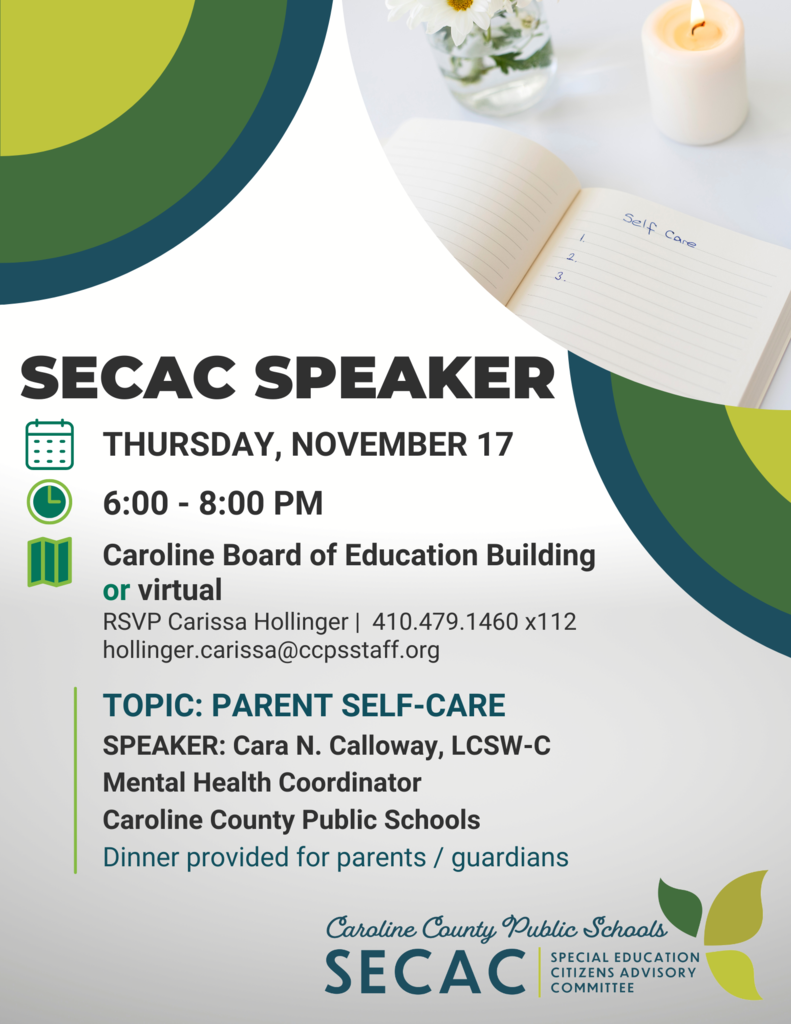 Attention Families of Students with Disabilities! Don't miss What's Next? 2022 Mid-Shore Transition Conference, Saturday, Nov. 5 from 8:45am to 12:30pm at the Chesapeake College Kent Building. (Vendor Hall at Caroline College Center) Free registration
https://bit.ly/3ykJ66r
#CarolineFamily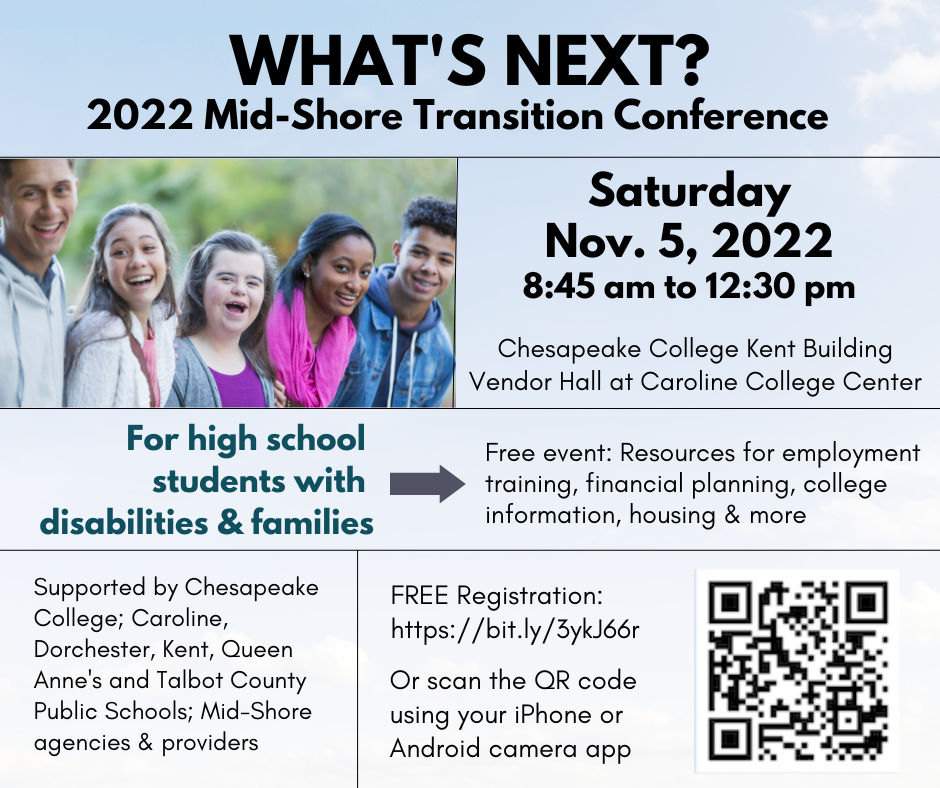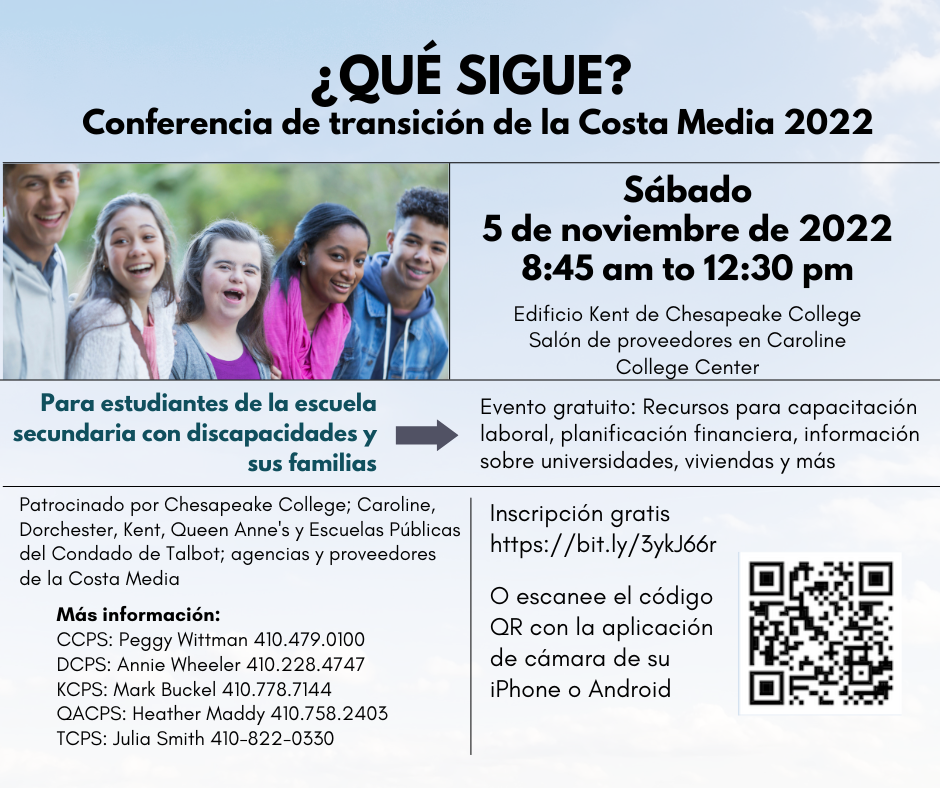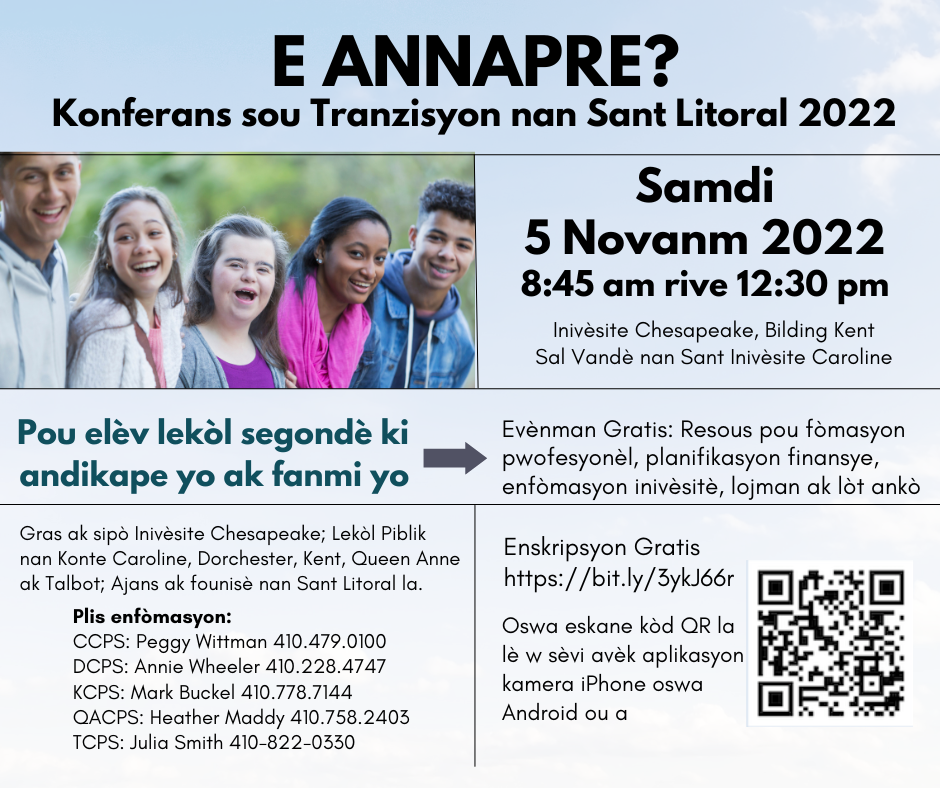 Yesterday Salisbury University was here for on-site admissions and by the end of the day, 44 of our seniors were accepted to SU! Way to go, Bulldogs! Check out more pictures in our flickr album:
https://www.flickr.com/photos/142694579@N05/albums
#SUGulls #nchsbulldogproud #classof2023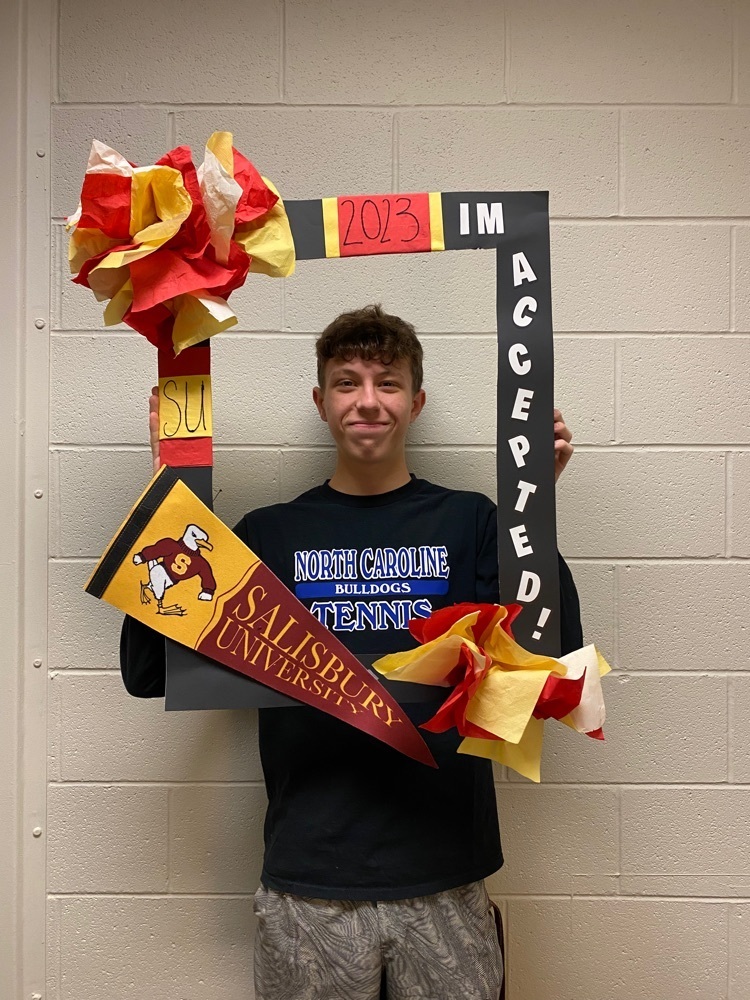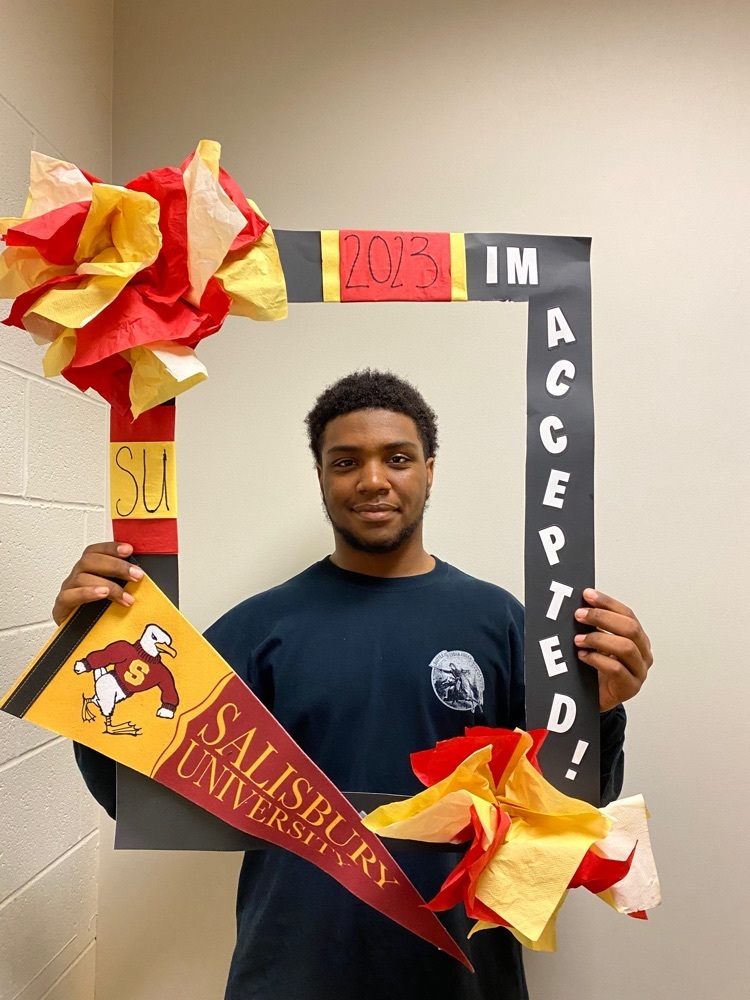 Powderpuff is back! #nchsbulldogs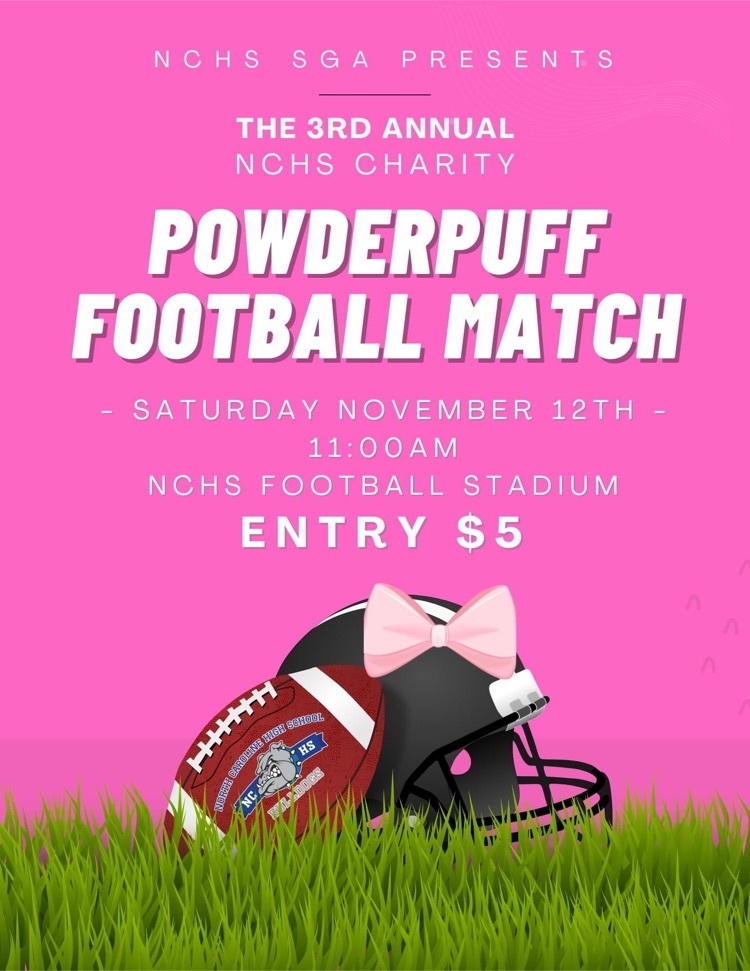 Join us! #thankaveteran #VeteransDay2022 LMS and NCHS are inviting the public to a Veterans Day celebration on Nov. 10, 2022, 6:30pm (doors open at 6) at North Caroline High School where all veterans will be recognized. Special presentation by the Vietnam Veterans of America! Food donation requested for the Leo Club Food Drive.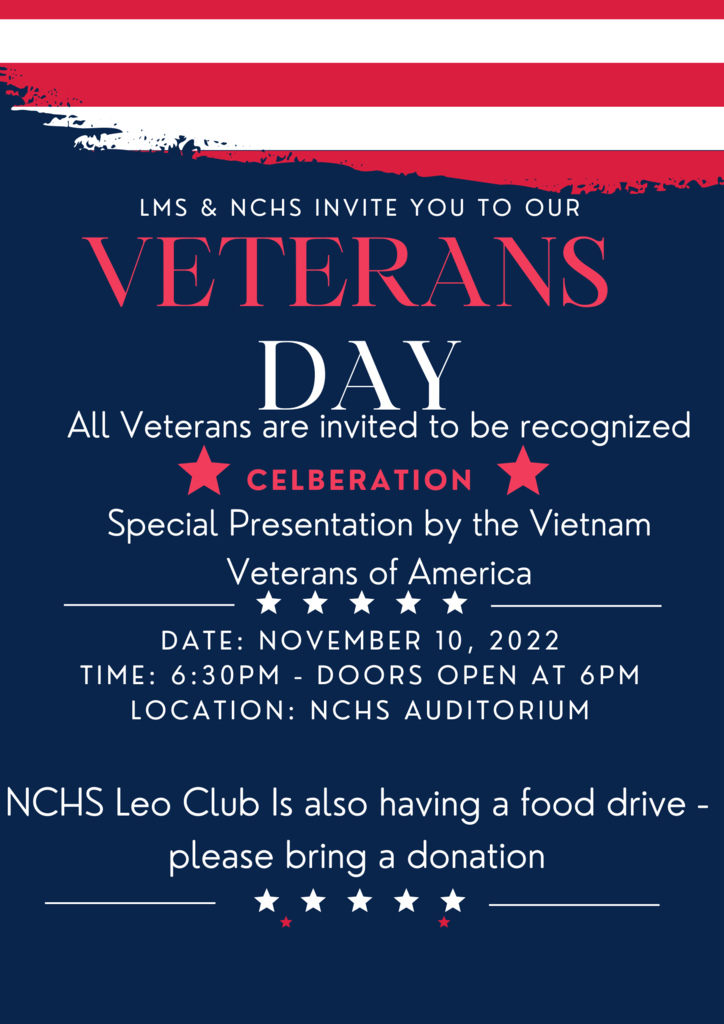 Coming soon! #nchsdramaclub #supportlocalarts

Attention Class of 2023: November 9th we will take the aerial 2023 panoramic class photo. If you'd like to order a copy, please do so online using code FM409146
www.strawbridge.net


Winter sports already!

Monday is PJ Day!

Congratulations to our October Students of the Month! #nchsbulldogproud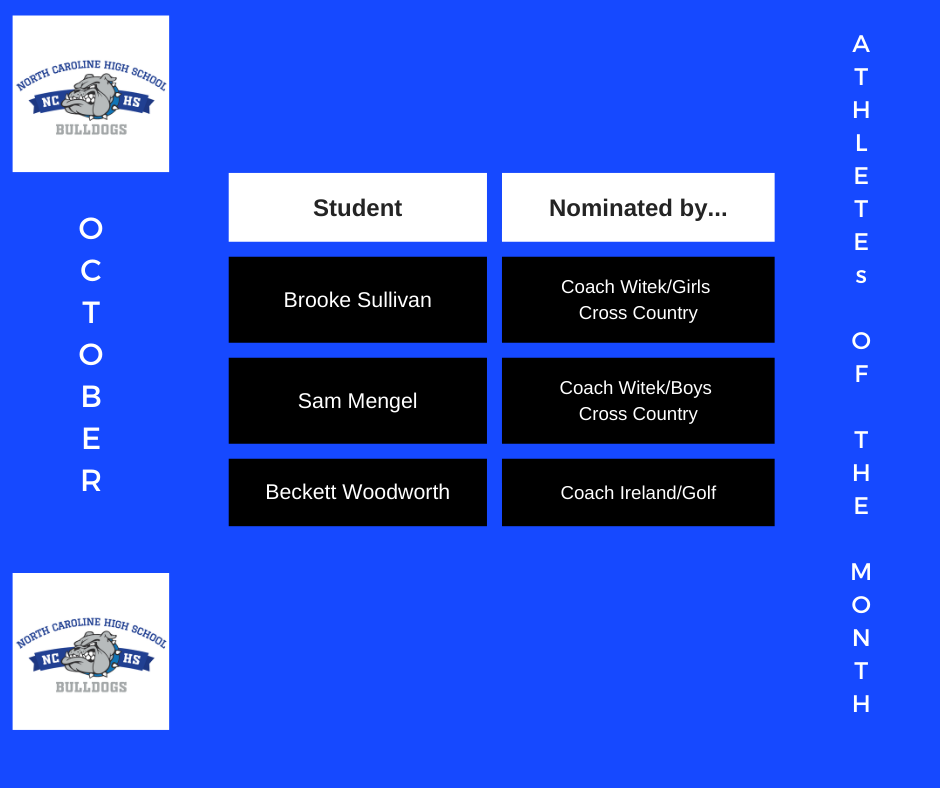 Big day yesterday for some of our athletes. Cross Country placed second at the Bayside Championship, Girls Soccer defeated Easton in the regional quarterfinal, and Boys Soccer took away a double overtime penalty kick win over QA in the regional quarterfinal. Congrats to all of these athletes and coaches.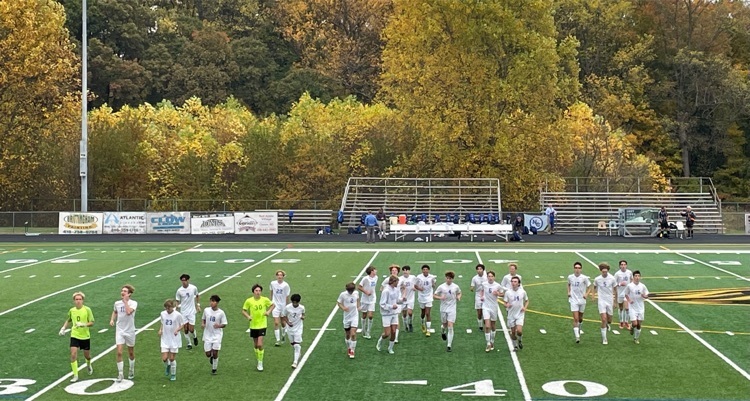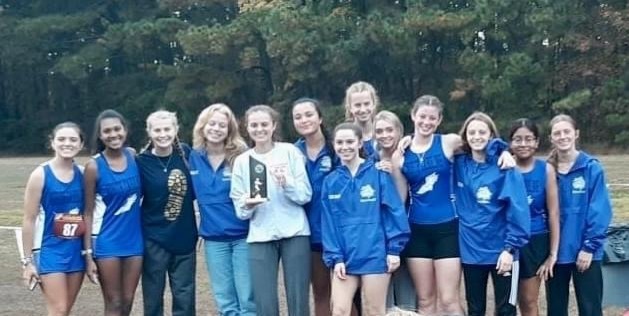 Seniors and families, do you need help with completing FAFSA? Every week, Chesapeake College offers free FAFSA Fridays! For complete details, see the flyer or visit the website:
https://tinyurl.com/2p8yc3ee
#OneCaroline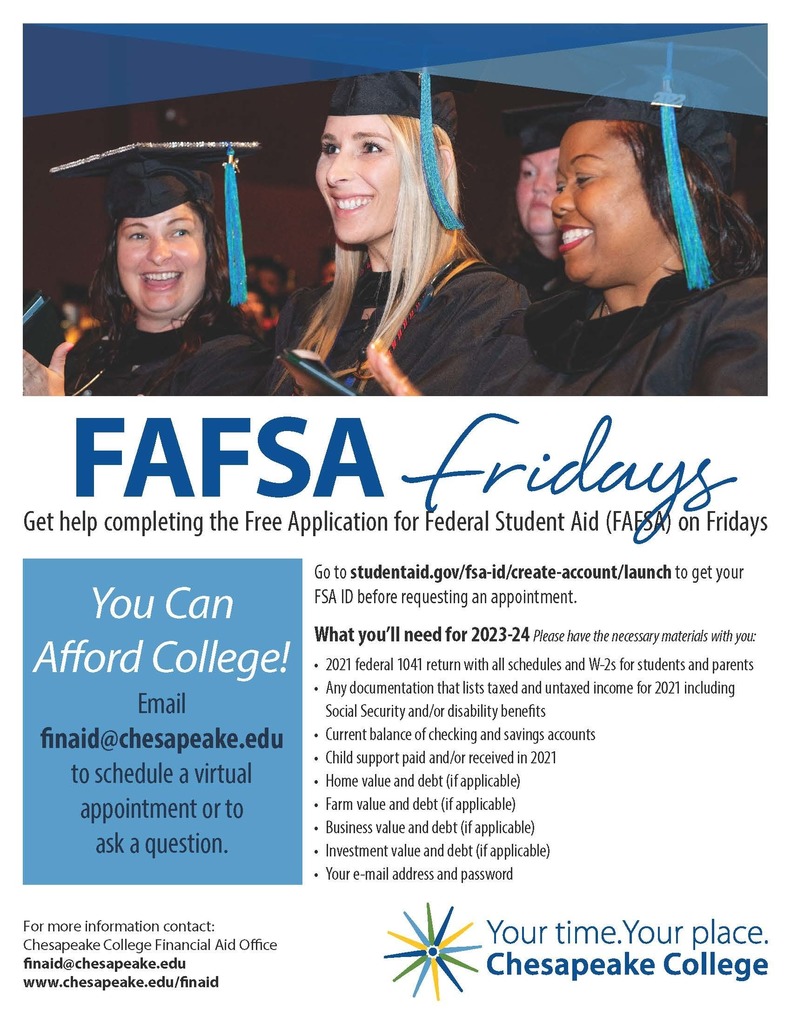 We are disappointed to announce that due to circumstances beyond our control, we must cancel Haunted Hallways this year. We apologize for the inconvenience this may cause, and hope to be able to resume the event next year.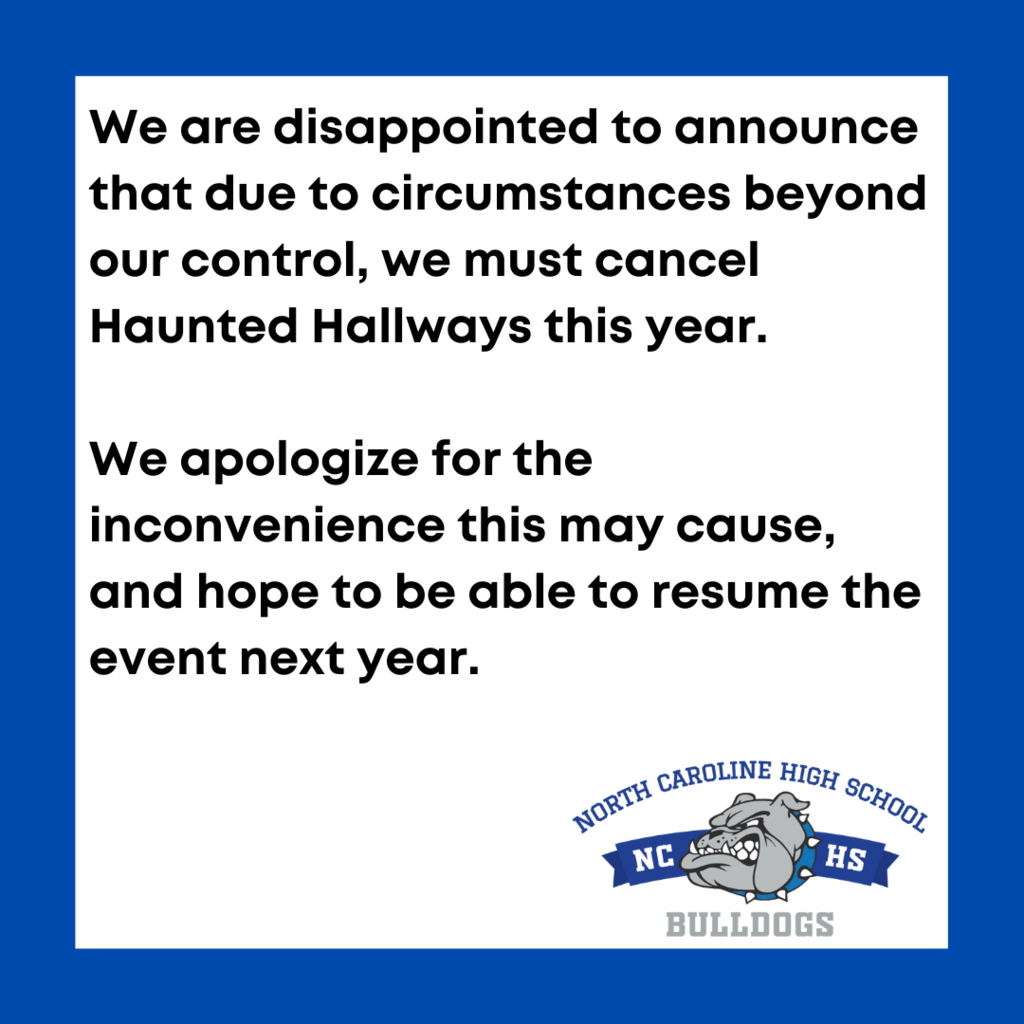 Order your 2022-2023 yearbook today! #nchsbulldogs #thanksforthememories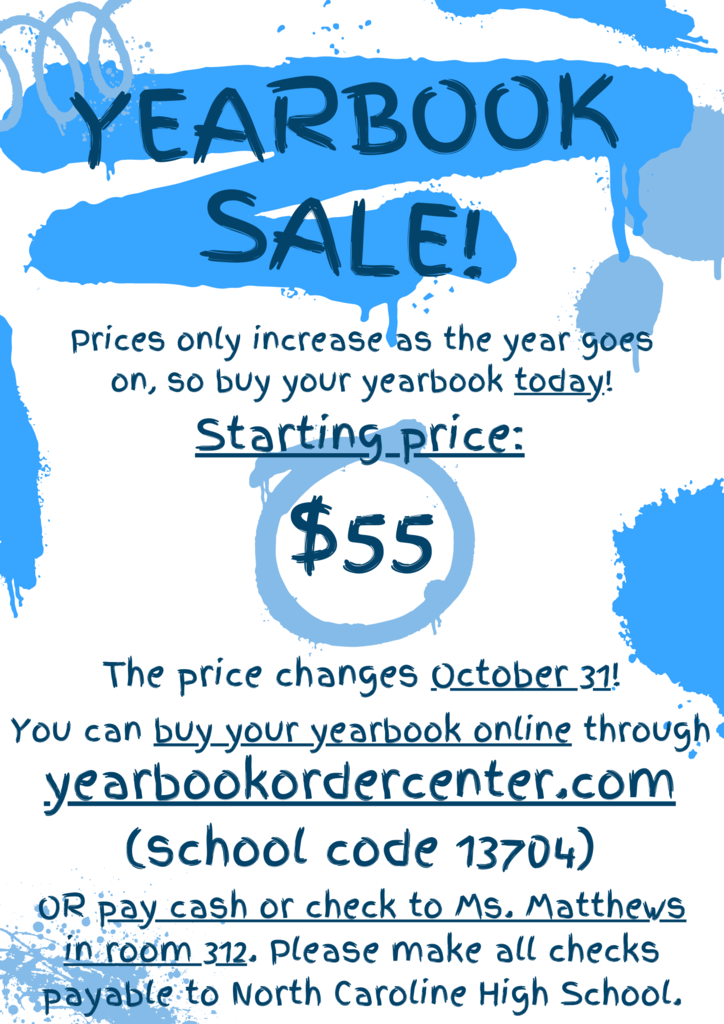 We'd like to recognize as many local veterans as possible. Please submit for yourself or someone you know asap.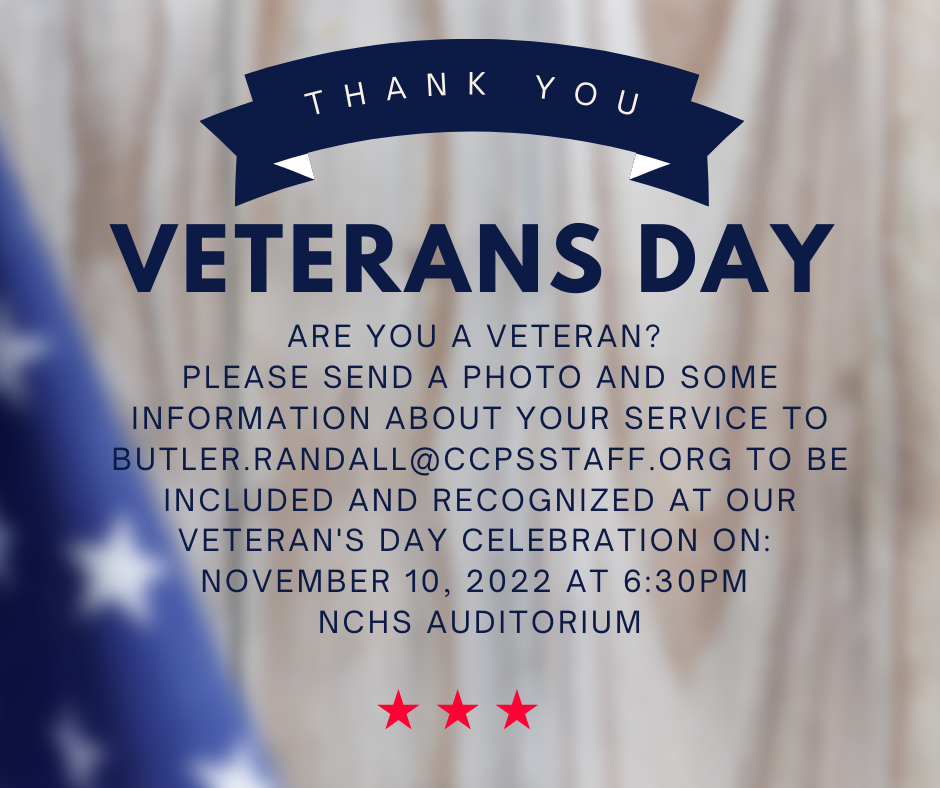 Due to fog in the area, Caroline County Public Schools will be operating on a two hour delay this morning. Please be safe when on the roads!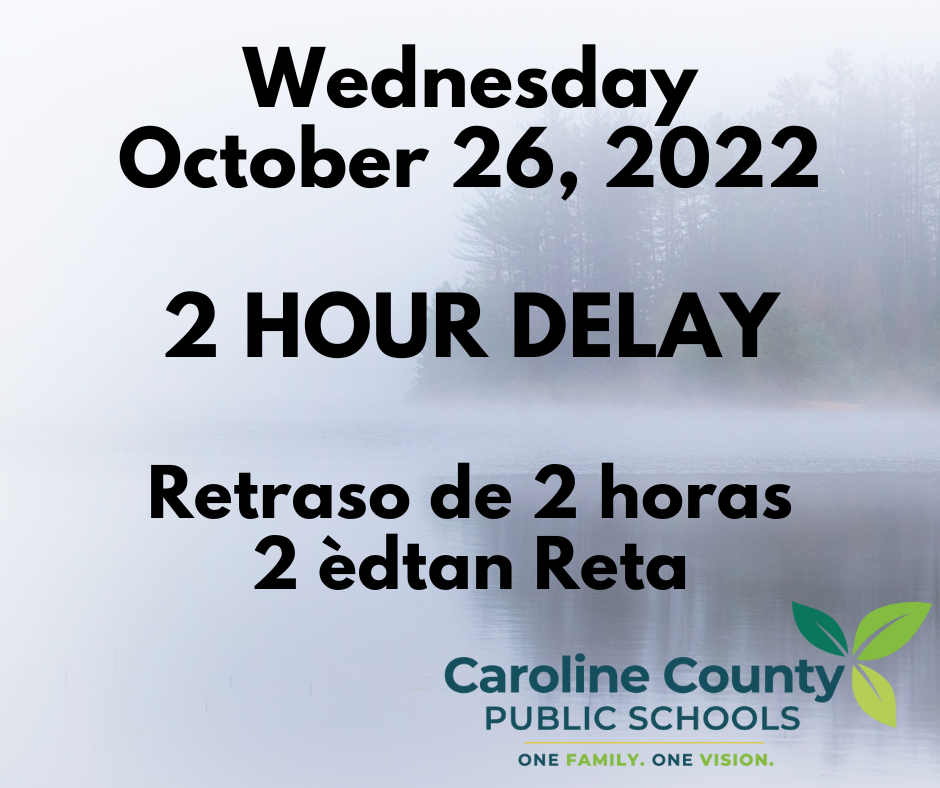 October is #PrincipalsMonth and we're so proud of our dedicated principal family! To highlight them, we asked a few 'getting to know you' questions. Wondering what NCHS Mr. Spiker had to say? #CarolineFamily